Supercharge your brand and level up your creator skills with expert insights and hands-on training from industry-leading companies like ConvertKit and Circle.

Content to help you scale as a company and grow as an individual
At the Creators Bootcamp, you'll gain access to a diverse range of expert speakers who will share invaluable insights on how to take your company and personal growth to the next level. From practical tips and strategies to mindset and entrepreneurial guidance, our content is designed to help you achieve your goals for 2023 and beyond.
Content Creation
Influencer Marketing
Search Engine Optimisation
Building a Personal Brand
Digital Storytelling
Content Optimization
Social Media Marketing
Mindset and Self-Improvement
Virtual Events
Video Production
Failure and Resilience
Creativity and Innovation
Growing and Scaling a Business
Email Marketing
Monetizing Content
Online Education and Training
Lessons Learned
Community
Supercharge Your Business 🚀
At HeySummit, we're all about helping creators, marketers and entrepreneur's like you scale your businesses and grow as individuals.
That's why we've carefully curated a diverse range of topics and speakers for this event. We're confident that there's something for everyone, whether you're just starting out or already well-established in your niche.
View the schedule
Unlock Your Profit Potential with the 360 Revenue Optimization Canvas
05 December 2023, 06:00 PM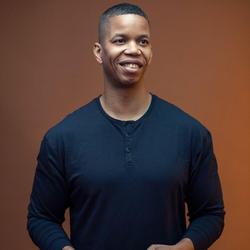 Transforming Audiences into Community (and monetizing!)
07 December 2023, 06:00 PM
How to get found on Google - easy tips to start today
05 December 2023, 02:15 PM
Selling on Autopilot: The Middle Of The Funnel
06 December 2023, 02:15 PM
4 DAYS
28 SPEAKERS
19 CATEGORIES
During The Creators Bootcamp, you'll:
🔑 Unlock your true creative potential with hands-on training and expert insights
📈 Learn practical tips and strategies to scale your business in 2023 and beyond
🧠 Explore mindset and entrepreneurial guidance to help you achieve your goals
🤝 Connect with like-minded creators and network with industry professionals
Say Hello To Our Speakers
We couldn't be more excited about our lineup. Which talks will you be checking out?